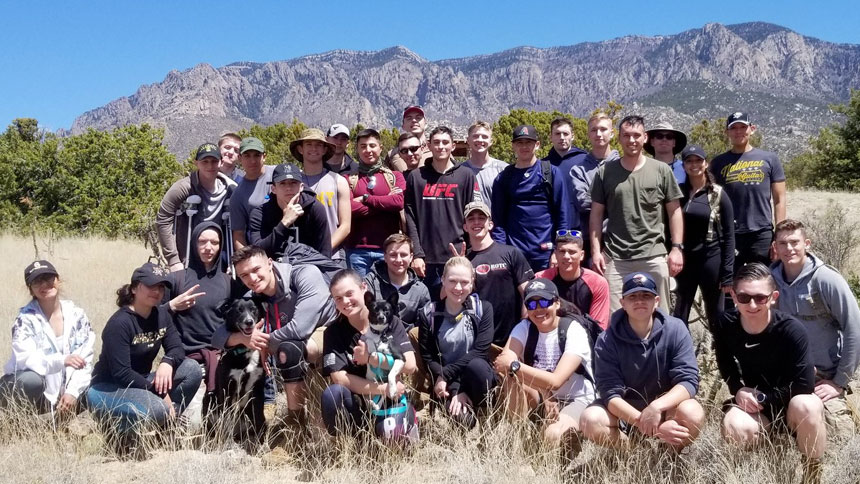 Army ROTC offers students the opportunity to learn and grow in a variety of ways. The program of instruction challenges students in both indoor and outdoor settings; cadets participate in classroom instruction while also engaging in world class physical fitness training, land navigation, marksmanship, rappelling, and other military activities. Cadets learn management and leadership skills not available in other university programs. Army ROTC contributes to a variety of job skills applicable to any profession, career or job, while instilling in each cadet a sense of confidence, discipline, and personal responsibility. Moreover, each Cadet gains the satisfaction of being part of a select group of great Americans dedicated to American values and service to the Nation.
There are many routes you can take to commission as a Second Lieutenant through Army ROTC. You can enter our program as a freshman, sophomore, or have at least two years remaining at UNM as an undergrad or graduate student. We also have programs for enlisted soldiers who are currently serving in the National Guard or Army Reserve and wish to become officers.
We at UNM Army ROTC challenge you to come and try our program. If you seek an opportunity to learn new skills, develop and exercise leadership abilities, test your mettle against your peers, and join a group of extraordinary young Americans who want more out of their college experience, then stop by or give us a call.
Army ROTC is a great place to start either for a few years or a full career in uniform, but whatever you do, Army ROTC will teach you leadership excellence for a lifetime!